Identify your integration
Updated 13 Feb 2023
An institution uses a Learning Management System (LMS) to track and deliver online courses and learning tools. You might work with Blackboard, Brightspace by D2L, Canvas, Moodle, Sakai, or Schoology. System administrators often set up LMS courses. Instructors teach students using Revel or eText content and other learning tools in an LMS course. Students access their assignments, homework, and quizzes from the LMS.
Check with your system administrator if you need help identifying your integration.
Revel and eText or Pearson integration
Work with Revel or eText content using the Revel and eText (LTI Legacy or LTI 1.1) or Pearson (LTI Advantage or LTI 1.3) integration. If you're setting up a new integration, we recommend you use the Pearson integration for the latest features, such as assignment or course tool links, and improvements. You'll choose your product—MyLab and Mastering or Revel, eText, or Live Response.
The link for the Revel and eText integration is usually named Revel and eText. The link for the Pearson integration is usually named Pearson or Pearson Access.
Partner integration
Your institution might use Revel or eText as a partner integration through VitalSource, RedShelf LINK, Barnes & Noble, or Follett BryteWave. How students register and you open Revel or eText differs by partner.
LMS
Check out the following for help identifying your LMS.
Blackboard Ultra
See Blackboard Help for how to identify this version.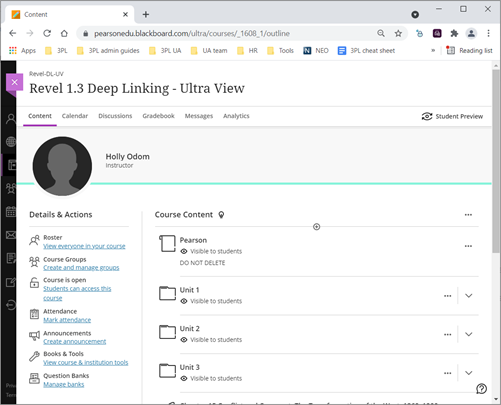 Blackboard Original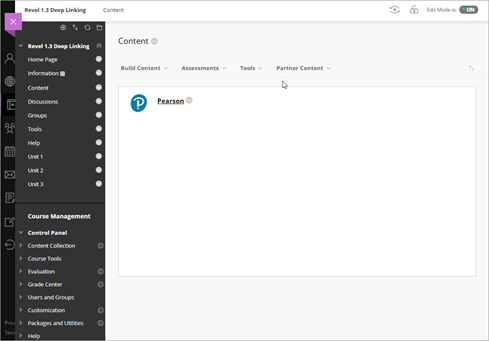 Brightspace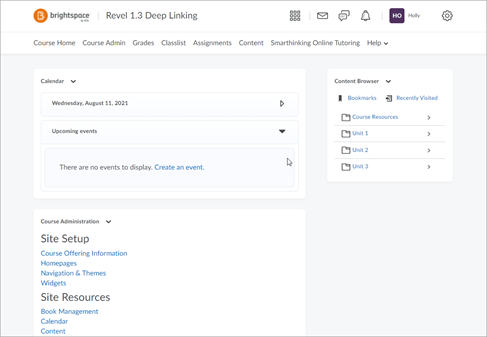 Canvas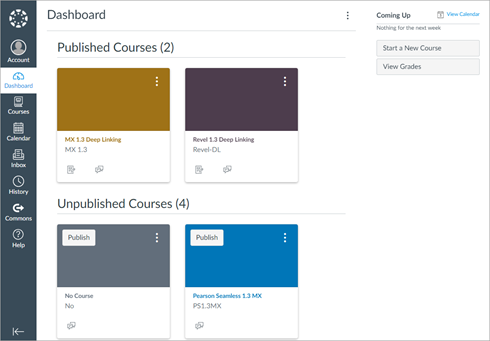 Moodle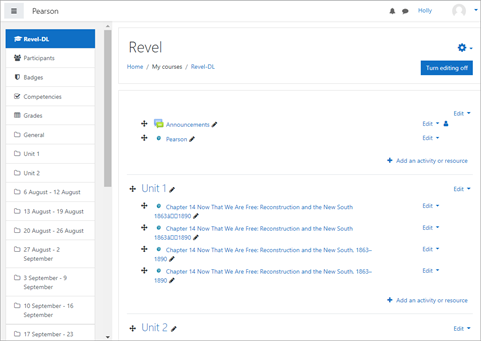 Sakai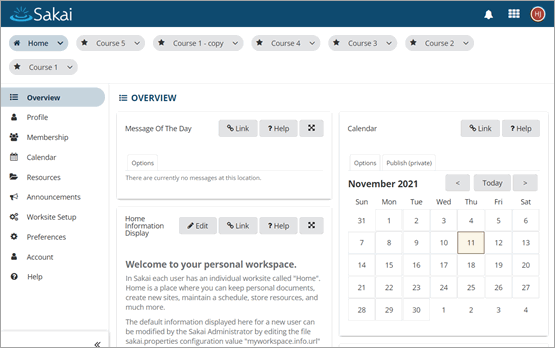 Schoology