Course Home overview
Updated 22 Feb 2023
When you open a Mastering course on a computer, you see a Course Home page like the one shown below. You can use a screen reader and keyboard to navigate the Course Home.

Watch a video: Mastering student Course Home page

Assignments and announcements (Course Home)
Quickly check for assignments as well as any course announcements from the Course Home. If your instructor uses Learning Catalytics, you can access these activities from the top right.
To switch between assignment List and Calendar views —
Select

 List View (for past due, upcoming, and completed assignnments) or

 Calendar View. Select an assignment from the calendar to see its information.

Course menu
Hide/show the course menu — Choose

 Toggle Navigation.
Menu options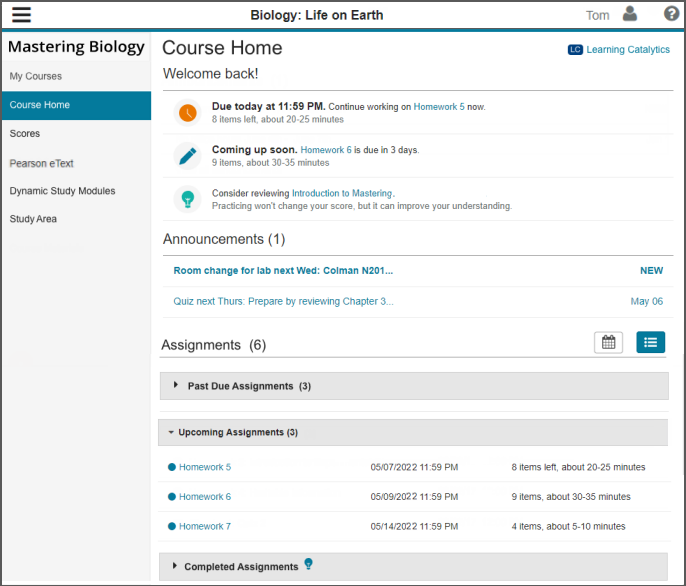 When you open Mastering on a mobile device:
The mobile Course Home is streamlined so you can focus on assignments and other activities. More about Mobile view